学生サポートStudent support

充実したサポートFull support
You can choose the courses that suit your goals
The class will be separated such as beginner, intermediate and advanced level depending on student's proficiency. Students will learn the daily to the business conversation to improve their Japanese proficiency through the guidance of their courses.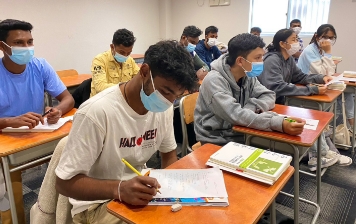 Room Teacher System
Career guidance
Introduction of part-time jobs/Job hunting support
Class programs that meet the needs of students
Student dormitories with excellent facilities
Scholarship program
Participation in the National Health Insurance Support to open a new bank account
Language support
Our staff will support you in several languages such as English, Chinese, Korean, Vietnamese, Indonesian, etc.
学生寮Student dormitory
You can experience cross-cultural exchange and live in safe and comfortable dormitory life by living together with students from countries around the world.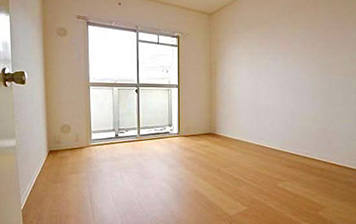 Commuting time
About 10 minutes on foot.
Room type:
Double rooms.
Facilities
Bed, air conditioner, refrigerator, washing machine, kitchen, shower room, toilet, Wi-Fi.
Fee
Admission fee/25,000 yen
Rent / 150,000 yen (for 6 months)
The tax is included.
アルバイト紹介Part-time job introduction
International students can work part-time within the scope defined by obtaining the Permission to Engage in Activity Other than that Permitted by the Status of Residence Previously Granted.
Working as a part-time worker may deepen the cultural exchanges with Japanese society and it will be a good opportunity to learn about Japanese society as well.
Osaka International Academy has approximately 50 partner companies. We can introduce jobs that won't disturb your study.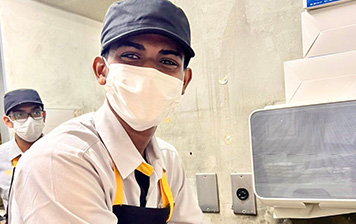 主要アルバイト先一覧The main job list
McDonald
Yamato Transport
Amazon Japan G.K.
Kura Sushi, Inc.
Akindo Sushiro Co., Ltd.
Ikeda Confectionary Co.,Ltd